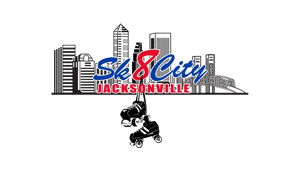 9244 Arlington Expressway Unit #1, Jacksonville, FL, 32225 


About a Travel Camp
CHECK OUT THE VID....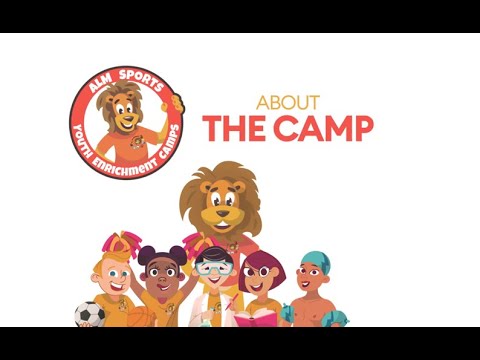 About the Facility
SK8 City JAX
Sk8 City is not only a Roller Skating Paradise but is also Equipped with a Crazy Golf Area, Fun games / Activities / Bounce Houses / Back Room for Sports Component / Full Service Kitchen and Multiple Rooms for our Education & STEAM Components
FREE Breakfast & Lunch
Food will be from the same menu from the County Public Schools. Usually, Snacks are on sale throughout the day - Director Operated
Camp T-Shirts 
will be given to all Campers on the first day If the Camp Schedule has multiple field trips and/or you are in camp for multiple weeks; it is advised to purchase more Camp Shirts for $10 each at your Camps: you can pay $8 for additional camp shirts below in the registration form.
Education Component
This will include but limited to: Reading, Writing and Grade Specific General Knowledge.
There will be a booklet for each Camper based on their Grade Level
STEAM Component
This will Include but not limited to: Science projects, Technolgy & Engineering hands on experience, Creative Art designs and Math Problems.
Sports Component
Will consist of but limited to: Soccer, Basketball, Cheerleading, Dance, Flag Football, Volleyball, Kick ball & MORE. Also Fun Active Activities that will be played tailored to Age group of the Campers.
Field Trips
Please check your camp if there is an additional charge for field trips. Field Trips Consists of but not limited to: Trampoline Parks, Water Parks, Museums, Zoo, Swimming, Movies, Bowling, Roller Skating & MORE
Color War / Signature Game Day
Once a week (usually Fridays); Multiple ALM Camps will meet to Compete (Sportsmanship) in different Sports, Physical & Mental Activities; DJ will have the music on, Sno Cones, Snacks, Pizza Served. Each Camp will be identified by their own color shirts to take home victory.
ps: It is an Fun Sports Day for campers/abilities - for Sporting achievements & Bragging Rights.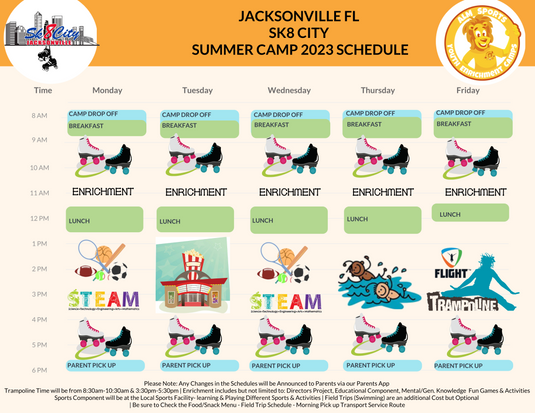 Camp Schedule
COST & REGISTRATION
NO REG FEE
To Secure your Childs Spot
Reg Fee includes Camper Shirt & ALM APP Access
- Full Day/ Week (8:00am-6:00pm) = $99 per week/ per Camper ($10 sibling discount)
- Half Day / Week (7:30am-1:00pm or 1:00pm-6:00pm) = $60 per week/ per Camp (No Sibling Discounts)
- Daily Rates = $40 per day (No Sibling Discounts)
FIELD TRIP FEES NOT INCLUDED

FREE Transportation from Selected Areas
Convenient & No Obligations
You Only Pay for the Week you Attend.
Daily / Half & Full Day-Week Options are Available.
Pay the Reg Fee Now - you have up to a week prior to first day camp to pay for the first week.
Additional Transportation Services can be Arranged.